Red White & Blueberry Watermelon Parfait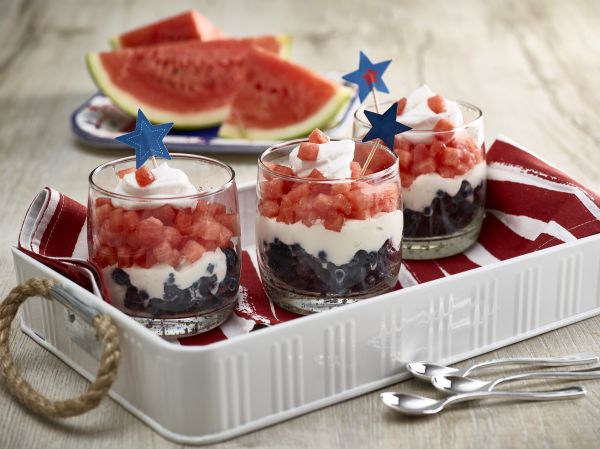 Red White & Blueberry Watermelon Parfait
Ingredients:
1 cup fresh blueberries
6 oz container of low-fat yogurt (i.e. vanilla, lemon, or coconut Greek yogurt)
1 cup diced watermelon
2 to 4 pieces of decoratively cut watermelon for garnish
1 serving of whipped cream or dessert topping
Instructions:
In a pint canning jar, assemble the layered parfait, starting with the blueberries, followed by the yogurt and finishing with the watermelon. Top with whipped cream and garnish.
Serves 2, minimum