What We Grow
Our sustainable growing practices include meticulous care toward optimal plant health, pollination, and highest quality fruit.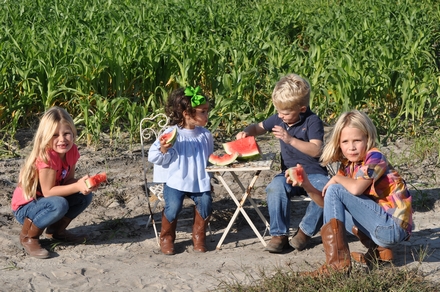 Our seasonal produce includes:
Southern Highbush Blueberries
Red and Yellow Seedless Watermelon
Red Seeded Watermelon
Red Mini Seedless Watermelon
Our list of fresh produce offerings is continuously broadening. If there is an item you need that is difficult to find in the local marketplace, give us a call. We may be able to grow it for you right here in South Carolina. We are proud members of the "Certified South Carolina" program where, 'nothing's fresher, nothing's finer' (www.certifiedscgrown.com).